Without the Covid-19 pandemic, this article might never have seen the light of day! Despite all the detrimental effects on our morale and mental wellbeing — caused by restrictions to freedom, periods of isolation and tragic news — one thing that can be said about the pandemic, is that it at least had the merit of drawing our attention to the issue of mental health in our society. Until now, this subject had been ignored, misunderstood and even disregarded. Almost seen as taboo. More often than not, individuals would hide their weaknesses and feelings of ill-being from others, and sometimes even from themselves. But not anymore. At a time where artists and sportsmen no longer shy away from shedding their polished image, and actually assume their psychological difficulties, we are witnessing a newfound liberation of speech. This freedom has resonated across media and culture, where is now addressing the theme of mental health, from TV series (e.g., En Thérapie and Euphoria) through to children's literature intended to help children recognize and verbalize their emotions (e.g., Les émotions de T'choupi).
This new perspective on mental health is changing conventional wisdom: just like physical health, mental health needs to be looked after on a daily basis. The separation between the two is also less strict, in favor of a more holistic approach. Mental health is no longer limited to just a matter of pathology, but is now being regarded rather as a 'state of wellbeing' (to use part of the WHO definition) that needs to be maintained. Both individuals and state institutions, such as the Social Security, which in France now reimburses eight sessions per year with a psychologist, are gradually taking on board this change in perspective.

Given the magnitude of this phenomenon, brands cannot remain indifferent, especially bearing in mind that 58%* of people in France expect brands to speak out on the issue of mental health, as they do for other social issues (*2022 study by Logic Design). For example, Maybelline, in partnership with the French Union of Friends & Families of the Mentally Ill (UNAFAM) recently launched the initiative 'Brave Together', designed to combat anxiety and depression among young people. Last year, the initiative mainly focused on awareness raising by training participants to spot the signs of mental illness in people around them, and to take action accordingly. This year, the challenge will be to show that it's possible to get better by seeking help. To this end, Maybelline will once again be making use of testimonials from celebrities/influencers and anonymous citizens who have chosen to share their own stories.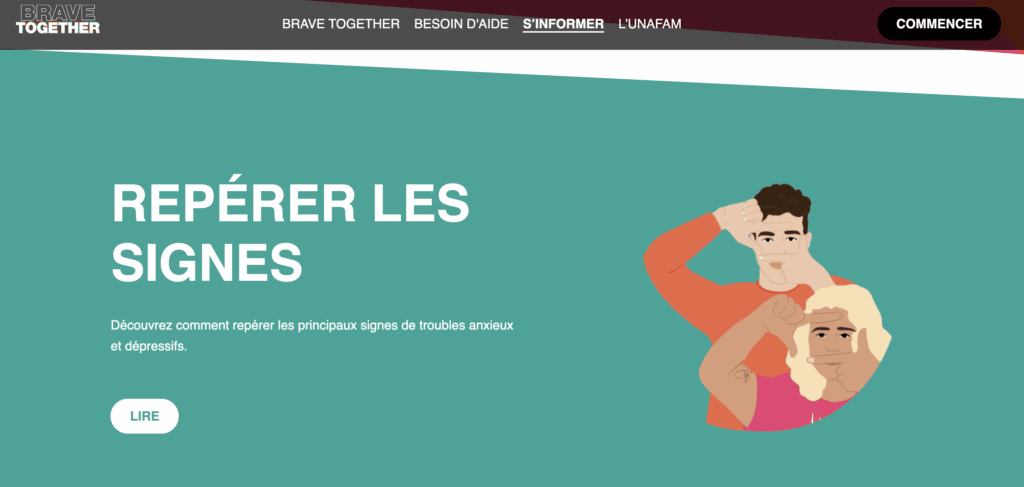 Other brands no longer think twice about placing mental health issues at the heart of their identity. For example, this is clearly the case for the sports brand Asics (which stands for the Latin expression anima sana in corpore sano, and means healthy mind, healthy body). Moreover, the company recently adopted the tagline 'Sound Body, Sound Mind'. Asics' marketing efforts, aimed at putting the focus back on the brand's fundamentals, include a communication campaign to promote a vision of sport that is primarily centered on the wellbeing benefits gained from sport itself, rather than purely from performance. Asics also offers its contracted athletes consultations with psychologists to assist them in their daily preparation routines.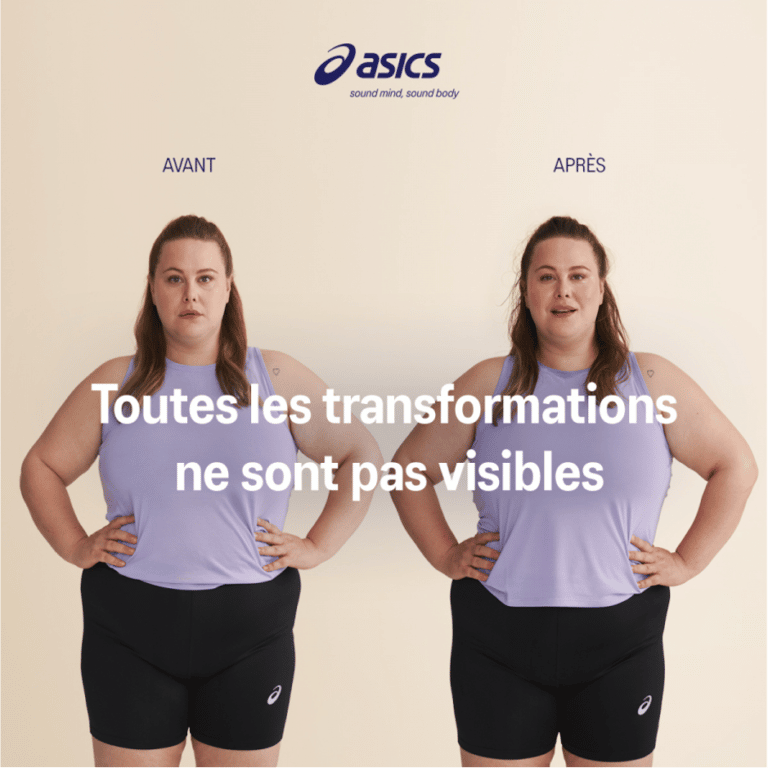 Given the importance of the issue of mental health, some brands are being forced to limit the negative effects of their products and services. Many social networks have had to build safeguards into their social media experience in order to minimize the risk of addiction, burn-out or harassment. For example, to protect content authors, YouTube has now removed the dislikes counter for posted videos. Instagram is also looking to take the pressure off of users by hiding the number of likes on posts. In July 2021, Pinterest took the decision to ban all weight loss ads in an effort to combat dysmorphophobia. One year on, web searches containing the term 'weight loss' have decreased by 20%.  In the physical world, in an effort to be more inclusive of people sensitive to noise and light, supermarkets and shopping malls now offer 'quiet hours', during which the levels of these forms of sensory stimuli are greatly reduced.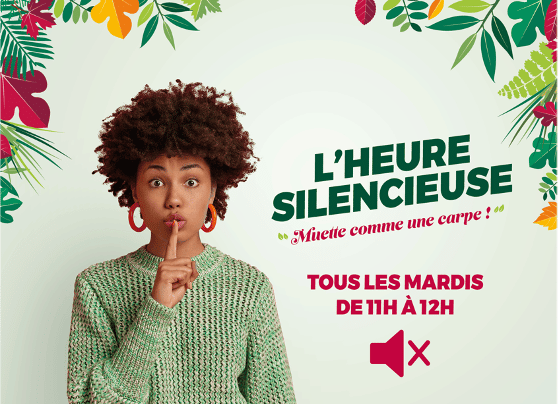 Mental health and emotional management have become so important to consumers that some brands are even making radical changes in their market segments to be better in line with expectations. This is particularly so for products or services that have a direct impact on users' wellbeing. For example, Spotify now creates playlists based on the emotional state a user is feeling or looking for, rather than on specific music styles. This approach is so relevant for the streaming giant that it has even become a whole communication platform and strategy. Spotify always has a playlist that matches your mood. The company has even recently filed a patent for technology that can actually detect emotions in users' voices. The world of sport is undergoing the same change, as shown in the following two somewhat similar examples. Nike recently added a 'Mind Sets' section to its exercise app: instead of working on a specific muscle area or physical/physiological benefit (e.g., cardio), users can choose from training regimes designed specifically for the mind, such as anxiety and self-confidence. Peloton is another brand that offers fitness classes based on the same principle: everything, from the playlist to the exercises – and even the instructor – has been designed to cater for the user's emotional state, including nostalgia and lack of motivation. The segmentation of companies' offering around mental health and wellbeing enables all these brands to interact with their users on a more emotional level, which in itself represents a powerful engagement factor.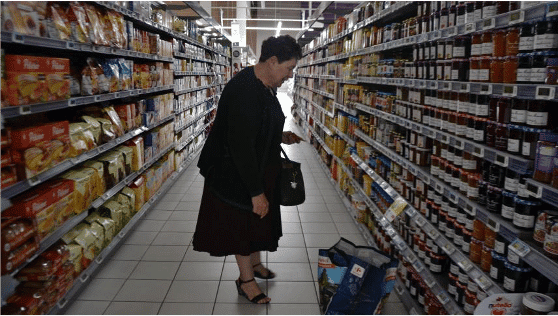 Lastly, the paradigm shift around mental health is creating new uses. While mental health used to be only regarded as a medicalized pathology, it is now perceived as a state of wellbeing that needs to be worked on on a daily basis. Functional foods, drinks and supplements are progressively being enriched with new benefits that focus on psychological wellbeing. Wearables, which used to exclusively track the user's physical and physiological status (e.g., sleep quality, heart rate and number of steps) are increasingly measuring data related to the user's emotional state. For example, by constantly analyzing the user's voice, Amazon's Halo View watch is able to tell users when in the day they were most cheerful. Several shops are also opening mental health corners or even concept stores, offering a range of products, services, experiences and even experts dedicated to daily mental care. Mental health is no longer merely a sporadic consideration, it has become an everyday concern.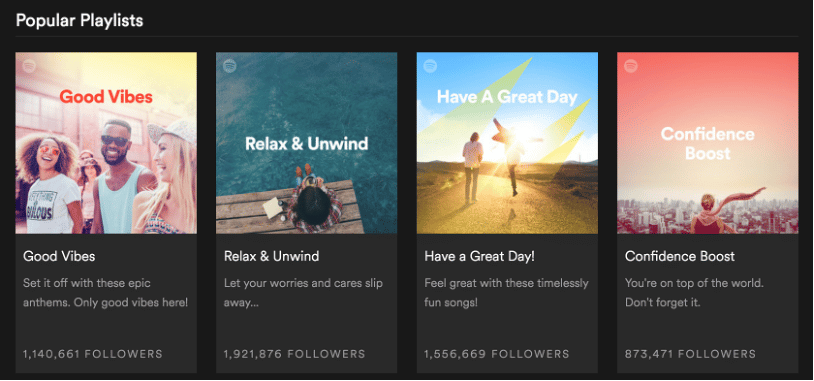 One thing is clear: mental health trends are now creating constraints but also opportunities that brands can no longer ignore. It is becoming a burning issue for society. Consumers are increasingly aware of their emotional state as well as the importance of looking after it. And they expect brands to follow suit. This includes practically all sectors. However, brands must be careful not to go about it the wrong way. The most successful initiatives require sincerity, humility, empathy, coherence and teamwork. That's indeed what we took away from our interviews with a varied group of market players and stakeholders (including psychologists, marketing/communication directors, managers of mental health festivals, and start-up founders) who work on the ground and are directly involved in mental health-related issues. Despite it still being such a sensible subject, all the interviewees testified to the positive impact that their respective work can have on society, and how important it is for them to continue. Now it's your turn to commit!
This article is based on the conference "Branding is Caring: Brands and Mental Health" by Logic Design. If you would like to know more, view the whole conference or consult our proprietary study, or if you have a question relating to an aspect of this particular subject, please contact us.