They're young, dynamic, creative and passionate, and they're redefining the standards of a trade that has never had such high media coverage. Who is this new generation of chefs, equally as comfortable in the kitchen as on television sets and social media?
In Spring 2021, a tidal wave took the French gastronomy scene by storm: Jean Imbert replaced Alain Ducse at the iconic Plaza Athénée. Nicknamed "chef to the stars", the young man hasn't had a traditional career. Winner of season 3 of Top Chef in 2012, his image has been all over the press, our television screens and social media in recent years. In the world of luxury hospitality and fine dining, the arrival of a "Top Chef" generation ambassador at the Plaza Athénée has certainly got people talking.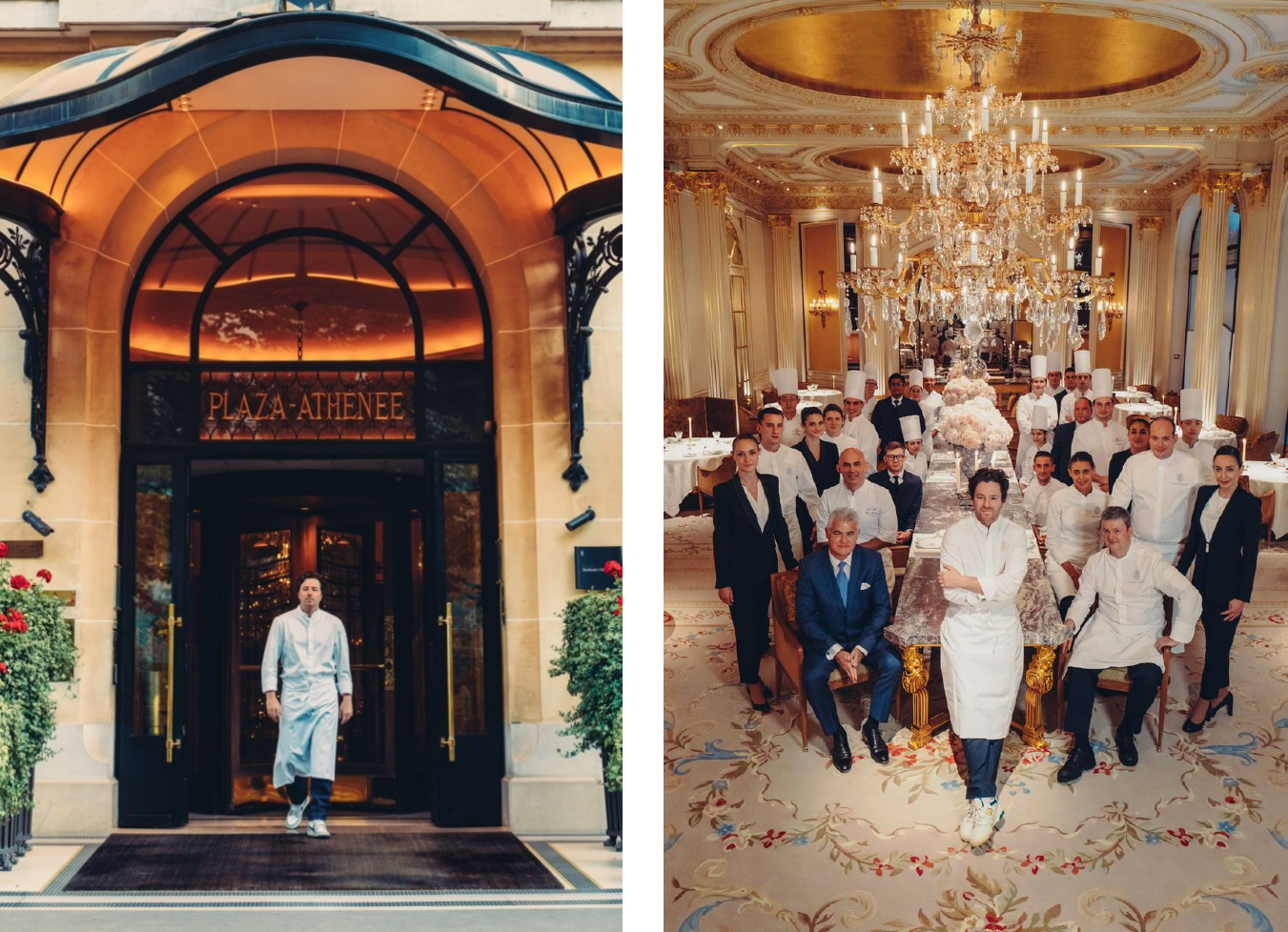 For a year now, Jean Imbert has been head chef in the kitchens of the Plaza Athénée
This event is a sure symptom of a revolution brewing in the world of cooking: that of a generational conflict between chefs, where codes and uses are now questioned. Who are these new figures from the Top Chef lineage, and how are they moving the boundaries of French gastronomy?
Not just chefs, but also experts in personal branding
Today, chefs have certainly come out of the kitchen to allow the public to put a face to the dishes, particularly thanks to the influence of television, which has given them extraordinary media coverage. This phenomenon isn't brand new, as Paul Bocuse was the first to lead chefs onto television sets in the 1970s. However, the growing number of French fans of cooking shows has exacerbated this reality, catapulting chefs into the ranks of national stars. So, it's no surprise that two leading French chefs made their debuts last year in the Top 50 favourite personalities in France (IFOP and the Journal du Dimanche): Philippe Etchebest in 7th place and Cyril Lignac in 14th place.
"Today, we're no longer consuming a cuisine, we're consuming chefs" explains Thierry Marx, in an interview with FranceInfo. We no longer dine at the Plaza Athénée, the Tour d'Argent, or at the Coupole, but rather with Jean Imbert, Jean-François Piège, or Hélène Darroze. Restaurant names have almost disappeared, replaced with the names of renowned and charismatic chefs. This paradigm shift has been well understood by young chefs, who are making the most of this boom to refine their personalities.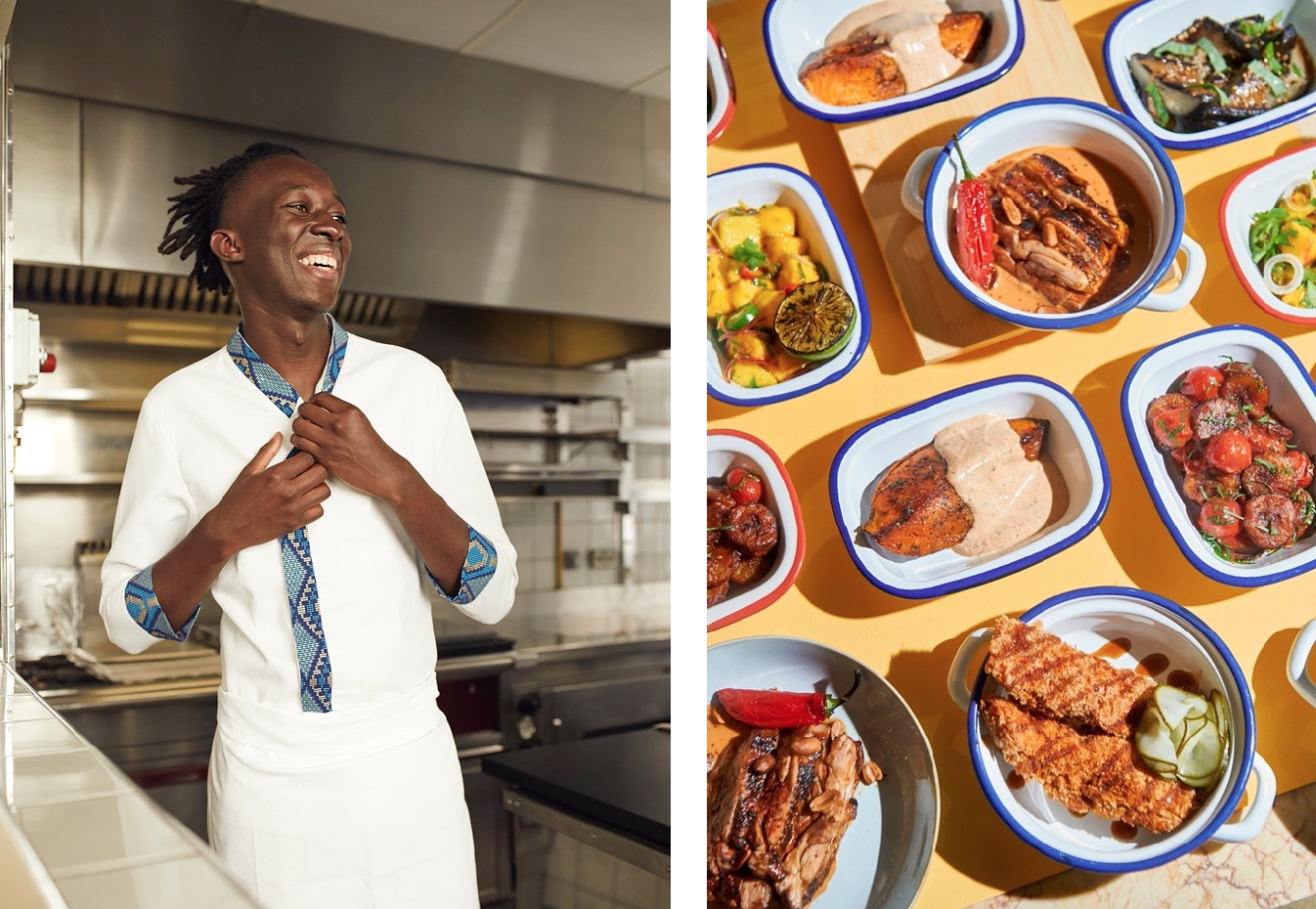 Mory Sacko's chef whites: a kimono that reveals wax detailing / His culinary influences: Africa, Japan and France
Amongst these new-generation chefs, many are capitalising on their own personalities to accentuate their uniqueness, almost identically to brand positioning. Identifiable cooking, a well thought-out look, a graphic identity for their restaurant… There are numerous means for rooting their singularity, with a logic akin to personal branding. A participant in the 11th season of Top Chef and recent recipient of a Michelin star, Mory Sacko has not skipped over a single detail for the opening of his restaurant, MoSuke. His original African cuisine is enhanced by Japanese and French inspiration and influences. The young chef has switched his traditional chef whites for a kimono with wax detailing, a traditional African textile. A pattern that can be found in his restaurant's logo and in the dining space's décor. It's not just a meal, but a total immersion in his origins and in his world that is offered by Mory Sacko, targeting customers who want to get closer to chefs.
Bringing together a community, a new necessity
Television isn't the only springboard for gastronomy, and the "Top Chef" generation is using countless means to deploy their presence. As a digital native, the generation plays with uses in our modern society – social media, video platforms, social networks – to broadcast their storytelling. Because, in the end, cooking is ultimately always about telling a story. However, our current tools enable for stories to be broadcast to a bigger-than-ever number of people, and to shape it to our own styles.
In just a few years, Instagram has claimed a huge space in the gastronomic world. The application has become almost an essential, and even the most resistant have been converted to the sharing platform. In 2019, "Over 70% of French chefs had an Instagram account" asserted Damien Rodière, Director for France of booking application La Fourchette. A figure that has only grown over lockdowns and restaurant closures during the pandemic. Influenced by the younger generation, social media have become a means for creating a bond between chefs and their customers, giving them an insight into the behind-the-scenes of restaurants. It's also the ideal format for showcasing and enhancing dishes, sharing recipes and telling the story behind influences. All the moreso given that the French – renowned foodies – love this type of content.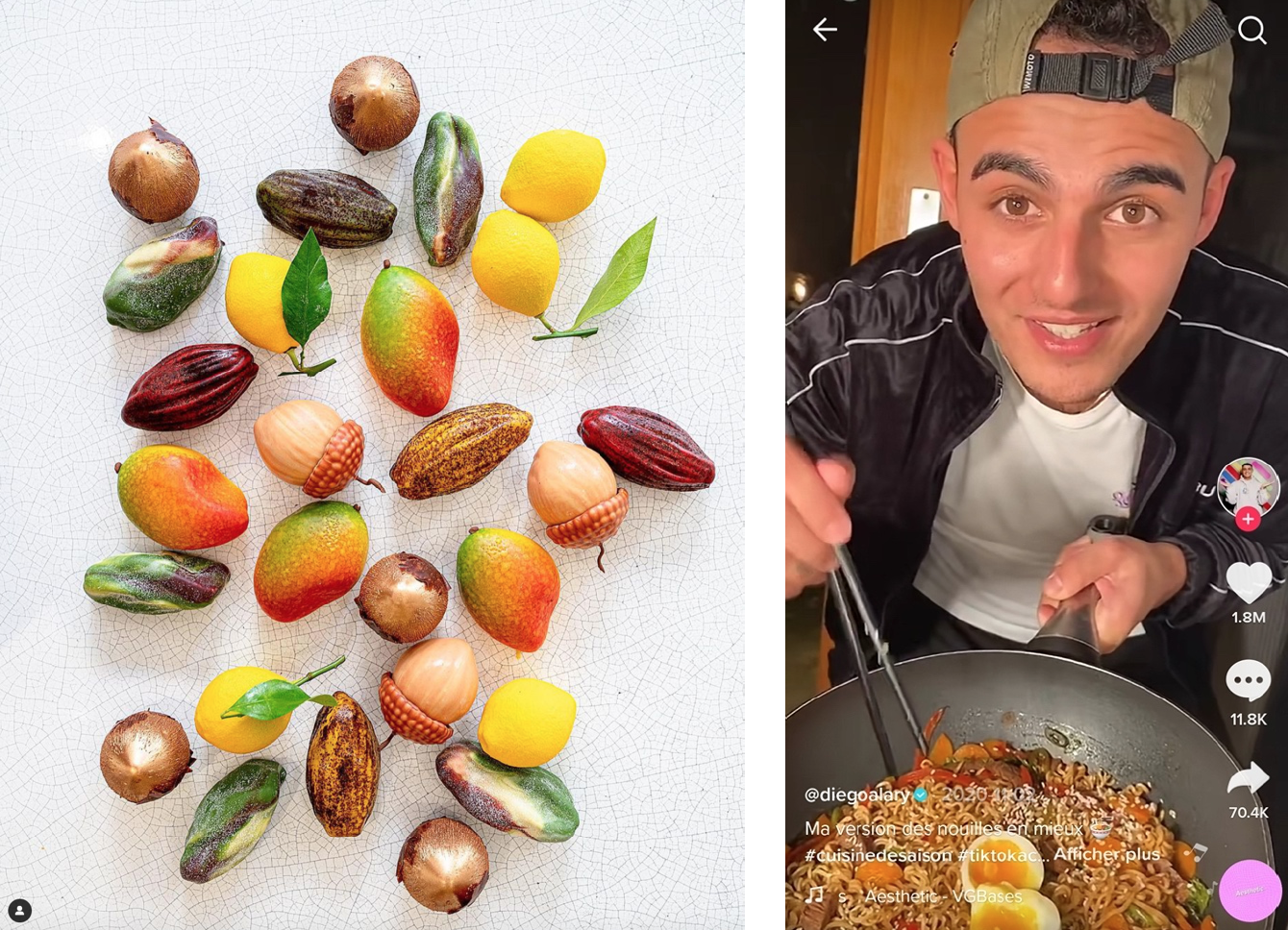 Optical illusion created in fruit by Cédric on his Instagram account, with over 2 million followers / On TikTok, Diego Allary has 2.8 million followers
On Instagram, pastry chef Cédric Grolet has taken the web by storm with his visually-rich and surprising delicacies. With over 2 million followers, he stages his creations which are veritable delights for the eyes and reveals how he makes these small works of arts in videos which are almost oddly satisfying, bordering on the ASMR trend. Over on TikTok, it's Diego Alary – young chef fresh out of Top Chef – who is king. On the platform, Diego reveals his day-to-day recipes, proving to the youth of today that cooking good food can be accessible to all. With over 2.8 million followers, he's quickly taken the crown of most-followed French chef on the app.A pretty good guarantee for the success of his pop-up restaurant, which opened just under two months ago.
Not just cooking, true entertainment
8 out of 10 millions prefer to spend their money on an experience rather than a tangible item (Eventbrite & Harris study). A behavioural evolution which is warmly welcomed by gastronomy which is experiential by its very nature. Previously reserved for the elite, new and more accessible gastronomic experiences are popping up in vast numbers, driven by young chefs who know exactly what the new generations are expecting.
Millenials themselves, these chefs are offering exclusive and memorable experiences that surpass simply tasting experiences. Event planners and project managers in a new form, they multiply the occasions: pop-up restaurants, concept restaurants, co-branding with brands, street food in trending locations, immersive dining… There's a vast range of unique experiences to be shared with friends and family. This strategy enables chefs to extend their reputation beyond their restaurant and community. It also enables them to respond to customer expectations, always avid to discover new things and to create a sense of suspense, exclusivity and entertainment around their cooking.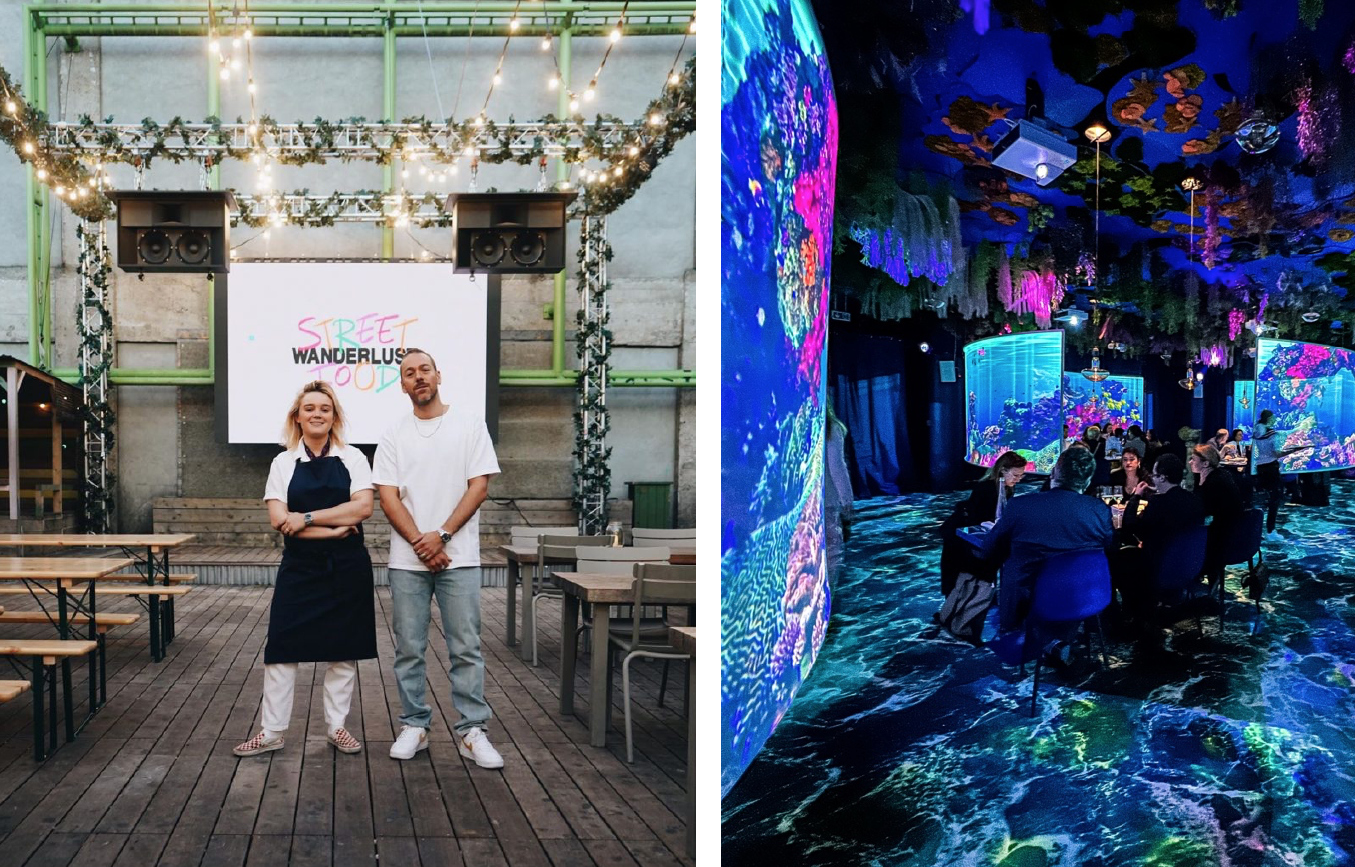 Alexia Duchêne takes up a residency at Wanderlust with a 100% street food menu / Under the Sea: The first immersive restaurant in Paris opens its doors
We're thinking of these chefs who have been given a clean slate for creating the event: Jean Imbert created the menu for the Dior restaurant, Alexia Duchêne and Diego Allary take up residencies at Wanderlust for the summer, Mory Sacko takes the reins at the pop-up terrace at Palais de Tokyo. Others prefer to create their own concept and capitalise on themes dear to them: Jean Imbert launched his nostalgic restaurant "Mamie" ("Granny" in French), two well-loved Top Chef candidates, Adrien Cachot and Mallory Gabsi, opened their pop-up friterie on the Seine.  Last month, three young graduates of the Institut Paul Boscuse launched "Under the Sea", the first immersive restaurant in Paris, giving customers the chance to enjoy a magical and affordable dining experience, twenty leagues under the sea. The French culinary scene is thriving, and it's set to continue bringing a touch of magic to our daily lives for a long time yet.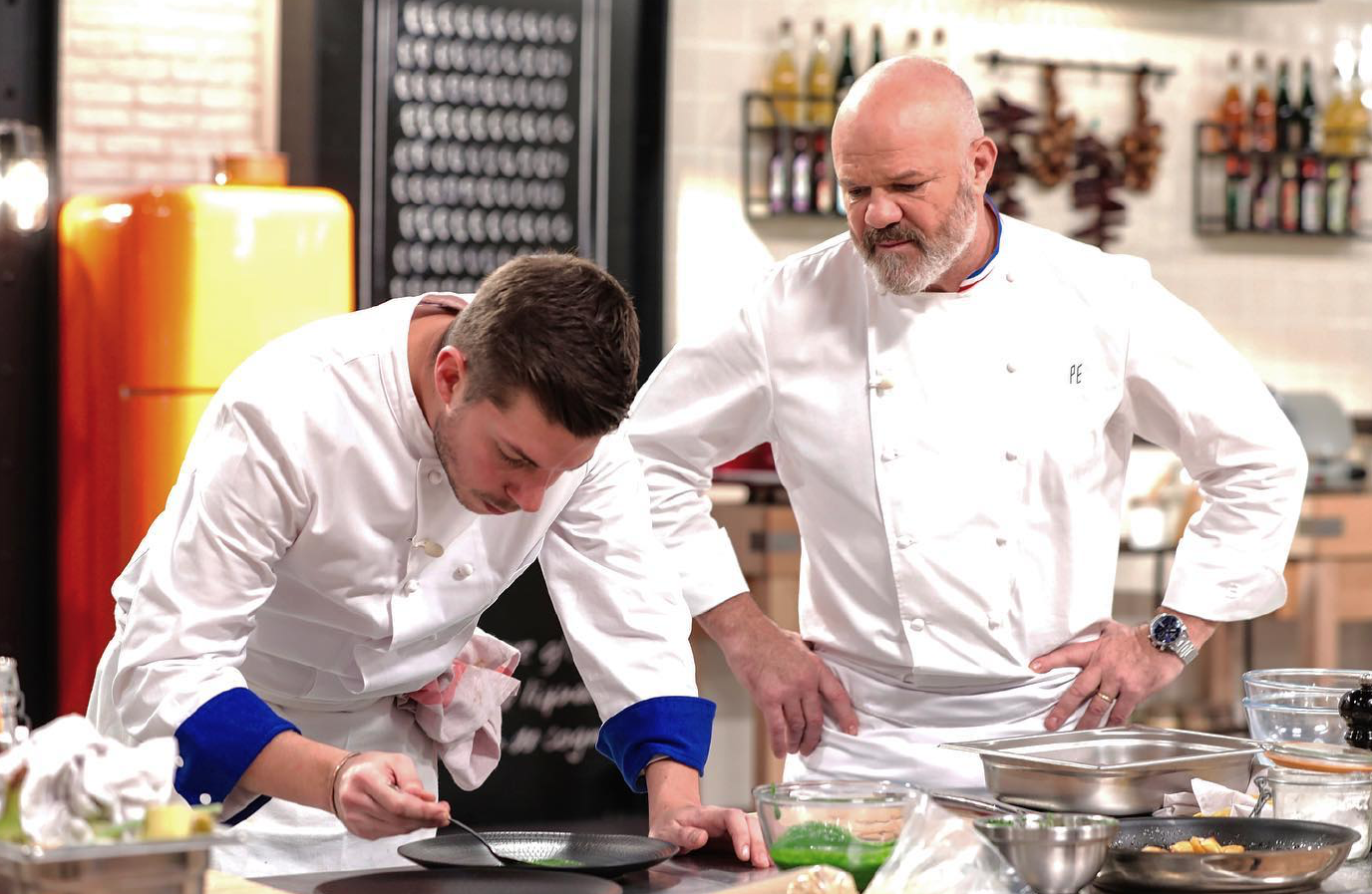 Matthias Marc, ex-candidate for the last season of Top Chef, has just received a Michelin star for his restaurant Substance.
With the accession of the "Top Chef" generation, chefs are opening up to the general public, diversifying and now winning over domains other than just cooking, although the latter remains the starting point. So is this diversification and the boom in media coverage the key to success for chefs today? Between recognition from their peers or approval from the general public, the ambition and the target are not the same. Some gastronomic professionals are already deploring the "starification" of the trade, which, in their opinion, distracts from what really matters: the cooking and the taste. In his interview with FranceInfo, Thierry Marx offered a pretty spot-on analysis of this tension. "Today, in our trades, there is a polarisation of people who idealise presence on social media and a culinary history that needs to continue to be written over time. As for me, I think that the response to this issue will be the public.»
Marine Simondi, Strategic Planner