At the end of 2021, for the first time in either brand's histories, Joué Club and La Grand Récré each released a paper-format catalogue for adults. Besides being in a format that sent us straight back to our childhoods, before the days of online shopping and digital influencers, the gift ideas weren't just "sensible" games and such for grown-ups: Harry Potter and Dragon Ball-Z products, fun games to enjoy over drinks with friends, a tribute to Namco and other regressive experiences. From our leisure activities to politics, not to mention food and culture, there's not many people in today's society who have escaped a sense of nostalgia and the increasingly heard "… it was better in the good old days". Even the youngest, onto whom we naturally project – clearly wrongly – desires for discord and avant-garde ideologies, celebrate a past, more or less recent, for its rose-tinted authenticity.
Source: Economic Alternatives 2021
Whilst 68% of French consumers say they'd liked to have lived in a bygone period, marketing and nostalgia seem to have a rosy future ahead of them. Brands which once seemed condemned to extinction have been positively resurrected: Polaroid, K-Way and even Solex have reached iconic status with their comebacks taking the market by storm.However, facing this wave of retro-marketing, are we condemned to being stuck in the past and eternal new beginnings? Here at Logic Design, we don't think so! Based on the works of Aurélie Kessous and Elyette Roux, who have identified four standard nostalgic instances in individuals, we've analysed case studies of brands who are innovating and even disrupting their markets by playing the nostalgia card.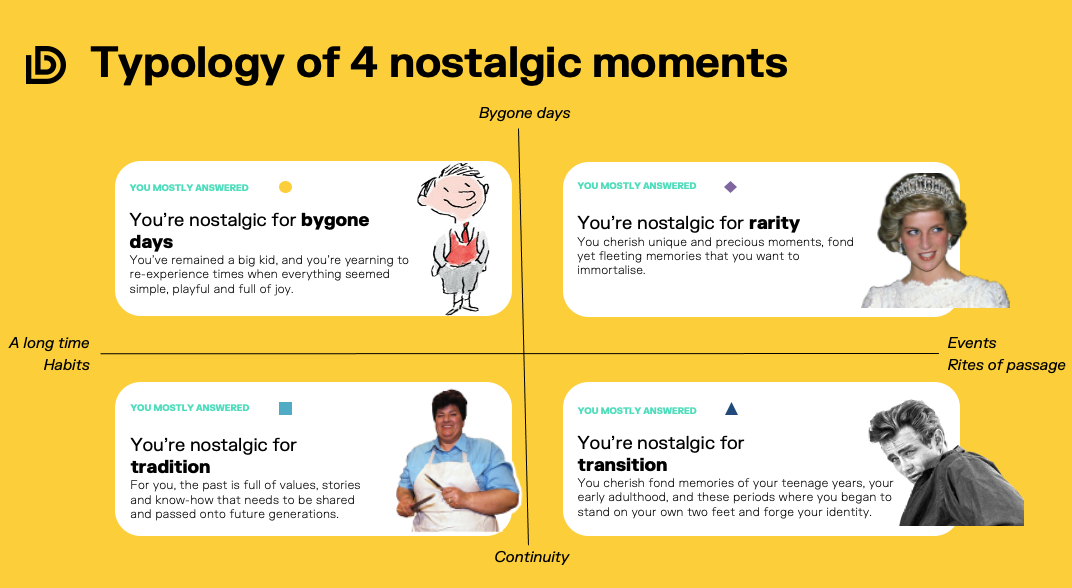 Source: Aurélie Kessous and Elyette Roux (2009), Consumers and nostalgia: a confirmatory factor typology, Orders issued by the 25th International AFM Conference – London, 14-15 May 2009
#1 REVIVING THE PAST DAY-TO-DAY
Day-to-day nostalgia brings back a carefree past from our childhoods and teen years. We recall moments from day-to-day life, like family breakfasts, after-school treats, and playground games. Brands who are capitalising on these memories are trying to reassure and comfort their consumers: Frichiti and its childhood dishes, Dop and its "madeleine" or "strawberry tart" flavours, Casio and its new vintage watch in collaboration with Pac-Man. Here, nostalgia enables consumers to relive playful past moments and regressive experiences.
Lego is also a great example of a brand who has succeeded in profiting from this feeling, innovating within its market by reaching out to a new target: adults. Effectively, one in three adults in France now play with Lego (PlayWell, 2020) and they now represent 20% of the group's sales, versus 5% in 2010. The brand has successfully revived the memories of big kids by playing on nostalgic licences (Friends, Totally Spies, Star Wars), promoting ultra-limited edition launches, turning its products into decorative objects. To win over adults, Lego has also showcased new benefits: Relaxation, with dedicated ASMR playlists, or boosting creativity and innovation with the "Lego Serious Play" method. The brand has hence managed to engage a wider audience and has become a multi-generational big name.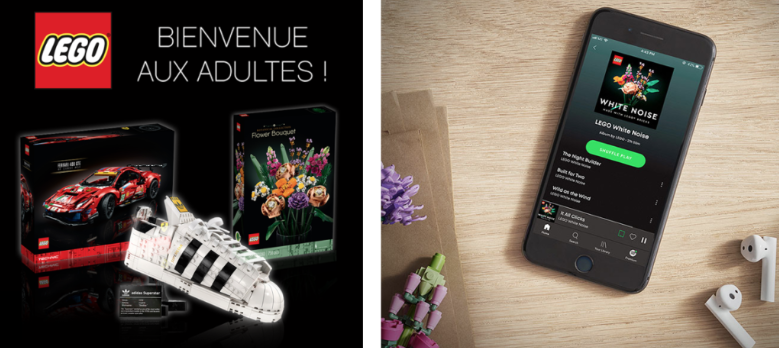 #2 UPHOLDING TRADITION
Nostalgia for tradition wants to hold onto the past and pass on its heritage. It hence responds to the search for markers, satisfied, for example, by the affective and systematic attachment to a single brand. It also responds to a search or quality, which has been diminished over time. Some brands are thus going to capitalise on their heritage and authenticity: Danone has relaunched its original recipe under the "1919" range, in the same way as Pepsi-Cola has launched a premium soda named "1893". This return of traditions has also been a blessing for former uses which have now been resuscitated: vinyl discs, film cameras, two-track CDs, etc. In an increasingly digitised world, taking your time and tangible experiences are seducing a growing number of consumers who are nostalgic for idealised periods.
It's particular being demonstrated today by the success of the Orient Express, recently re-commissioned by SNCF in collaboration with Accor. Everyone has kept close the luxurious image of these journeys made between 1883 and 1977, with destinations of Istanbul, Vienna and Venice, and which have achieved mythical status thanks to Agatha Christie and her novel "Murder on the Orient Express" published in 1934. Today, it is once again possible to travel to Italy on-board a revived Orient Express, and to experience a new adventure of "slow tourism", which is eco-responsible and environmentally friendly. However, whereas the project has been able to innovate, what it doesn't offer is a journey stuck in the past. Arthur Mettetal, Director of Heritage and Culture, Orient Express, explains: "We offer an experience founded on a rich and varied past, but we're also relaunching a train that now features plenty of technological and digital innovations with improved comfort for passengers". Plus, it's a complete lifestyle that the brand now wants to offer, by diversifying its offering and collaborating with renowned creative houses: Tableware, bedding, luxury leather goods, as well as hotels in the cities that the train passes through. This way, the Orient Express has been able to transform and use the best of its heritage to respond to consumers' new expectations and requirements.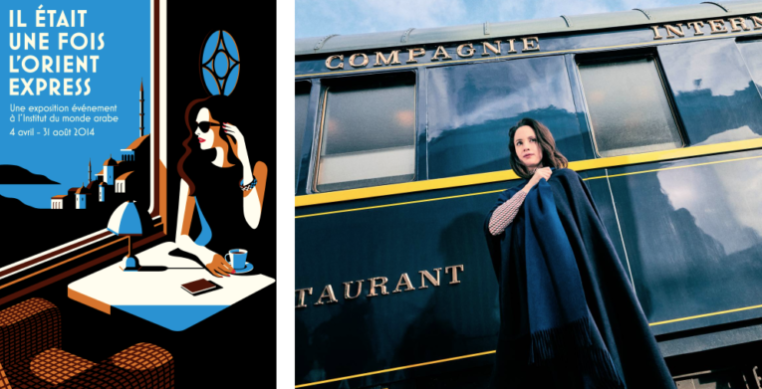 #3 CELEBRATING A TRANSITORY STEP
Nostalgia for transition is usually associated with our first moments of freedom, at the end of our teen years and in early adulthood. This is nostalgia for "first times", which is particularly attached to objects, such as the first care, first flat, first cigarette, or even in a more professional context, the first corkscrew for a barman. These objects have had a lot of importance in constructing the individual's identity. They'll bring back memories for the person and several brands are playing on these nostalgic memories: Levi's and its "Project Survival" which pays tribute to the first student uprising for environmental causes in the 1960s, Volkswagen and its iconic combi van, Ford and its "Mach-Eau" perfume…
Renault is thus playing on these transitional memories – and particularly on the importance of a first car – to bring older models back into the spotlight and to reiterate the timeless of the brand. "Renaulution": Here's the term coined by the brand to define its new revolution focused on electrical mobility. Almost paradoxically, this new wave takes the shape of a mythical urbanite, revived for the occasion: the Renault 5. A huge success in the 1970s, the new electric model of the Renault 5 hits the nostalgic nerve of its first consumers while accounting for the requirements of the future. To continue to bring its history to life, the brand is also proposing the sale of its derivative products on its "Originals Renault Store" (caps, sunglasses, teddy jackets, miniature collectables), becoming more of a sentimental and lifestyle range. Nostalgia promotes a more emotional brand with targets.

#4 IMMORTALISING A RARE MOMENT
Nostalgia for rarity manifests a unique and unforgettable moment from the individual's life, these moments create a "before/after". It's particularly linked to people who are no longer with us and objects they're associated with, which revive their memory, "the watch he used to wear", "the coat she wore". For consumers attached to these rare moments, the object takes on a memory value. We're thus finding brands who are playing on the power of transmission in their products, and who are capitalising on an image of longevity. Advertisements from watchmaker brand Patek Philippe and their slogan "You never actually own a Patek Philippe. You merely look after it for the next generation", are an excellent example.
However, it's the NBA that takes home the prize for best innovating, understanding the value of precious moments. Effectively, "NBA Top Shot" now markets iconic basketball moments through NFTs. To refresh your memory, an NFT (Non Fungible Token) is an element in a blockchain which represents something unique. It can take the form of an image, a video, or a song, and is a guarantee to its buyer that they are the sole owner. Basketball fans can hence collect, trade and sell the most incredible moments of their favourite players. With this new digital "trading cards" market, the NBA has been able to make moments of its history iconic whilst innovating in a new market.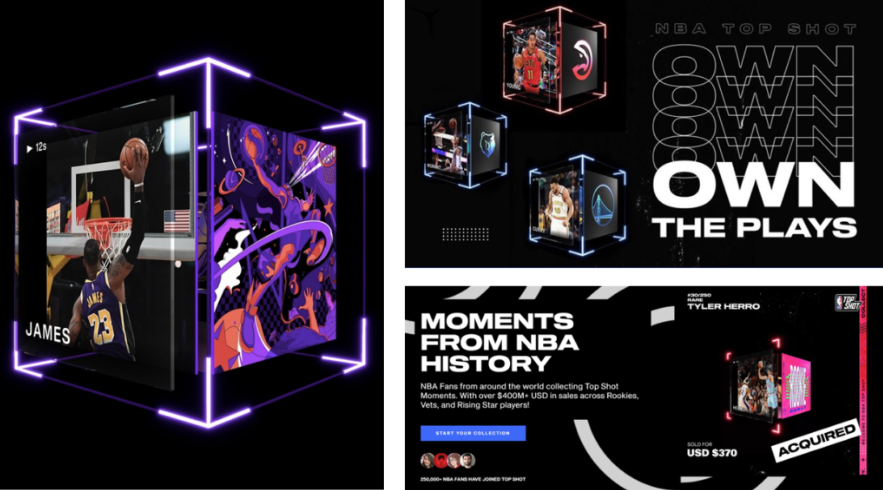 To conclude, Bernard Cova, research fellow in marketing and consumer sociology at Kedge Business School, explains to us: "Current brands who've best understood this concept — a time when, to simplify things, we're hooked on the past and the future is full of doubts – and who have demonstrated "regenerative nostalgia". They're going to seek out the best parts of the past and reinterpret and rewrite them into a new, more attractive future. These brands are regenerating themselves in the past, so that they can move forward stronger. " To envisage nostalgia as a lever for innovation, you can't simply copy the past. Brands must now think about hybrid offerings, combing heritage from the past and progress for the future.
Marine Simondi and Arthur Sotto