Thursday November 29th was an inspiring morning in My Little Paris' beautiful workplace. More than 100 people attended the Women & Brands conference organized with L'ADN to explore the new challenges facing brands with the mutations of women's representation.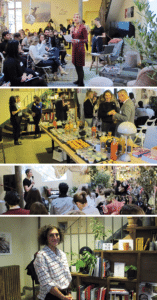 In a short but enlightening presentation, Laure Adjemian, one of Logic Design's Strategic Planners, showed the direction brands must take to stay in touch with the mutations of society regarding the representation of women.
Her conclusion? Brands need to change the way they work to totally rethink the way they address women – and consumers in general (#human-centric). Laure presented a mapping of various typologies of women in relation to brands strategies. She emphasized the diversity and plurality of groups of individuals that are far from being homogeneous.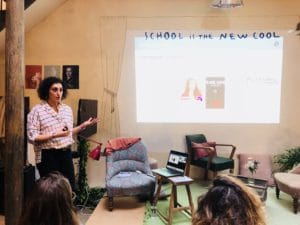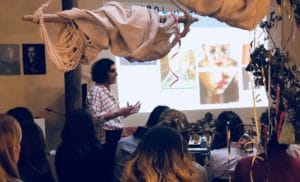 An open debate followed. Logic Design presented their new work methods to partner with brands more pertinently, while My Little Paris explained how they have been listening to women since the beginning 10 years ago. Nastasia  Hadjadji, a journalist at L'ADN and the master of ceremony, orchestrated the conversation between Anaïs Peignier, Head of Publicity at My Little Paris, Sophie Romet, Associate Director at Logic Design, and Charlotte Rifflet, Head of Innovation at Logic Design.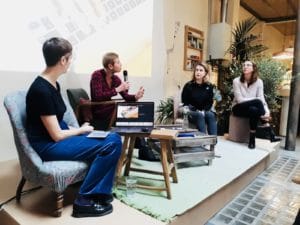 My Little Paris has long integrated the plurality of feminine personae in a very interesting way. Creating new content offers adapted to all types of audiences (My Little Paris, Tapage, Mona, etc.), they take into account the evolution of their needs, expectations and representation.
Logic Design has been partnering with brands for more than 30 years. With Open Pilot, the agency offers a new way of thinking the innovation processes by integrating consumers from the beginning, co-constructing product and service offers with them for more pertinence and efficiency.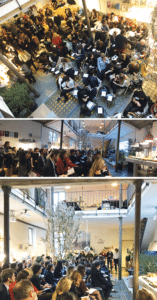 Thanks to all concerned for this enlightening and inspiring morning!
#WomenAndBrands
Find all our news here !
Keywords : branding agency, women & brands, conference