Logic Design is first and foremost a team. Each month, we will introduce a new member of the #LogicTeam for you to meet the people behind the scene… Today, we present Emmanuel Augy, our general accountant of the agency.
Today is moving day at Logic Design! The teams reorganize and change offices. It is a parade of chairs, printers, piles of paper sheets… In the midst of this change, I sat down with Emmanuel Augy – aka Manu – our general accountant.
Before joining the Logic team, Manu worked for more than 5 years in an accounting firm. He learnt about the principles and dynamics of business and created a company. Passionate about climbing, Manu associated with friends to create a climbing bloc / restaurant. "It was not that common in Paris, it was an opportunity to develop a new offer combining my job and my passion." Unfortunately, the project did not work out but he does not regret a thing. The adventure was an experience both on a personal and professional levels and, as he says so himself, he would not be with us today without it!
Manu is a young recrute. He has been working in the accounting department since last May. He takes care of payments, transfers, accounting data, business plan, in other words figures! He loves his job and appreciates the atmosphere in the agency.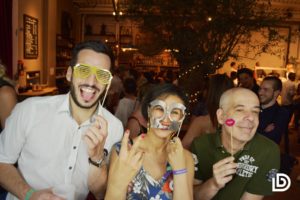 Every morning, he arrives riding his bike #goodresolution and prepares a large coffee pot for the whole agency #selfless. When figures start going to his head, he comes up the stairs to chat with the teams. "I like talking to people, chatting is essential to me!" Manu likes being part of a group, he is very close to his friends and family. Talking about family… he is going to be a dad soon 🙂 We wish you the best Manu!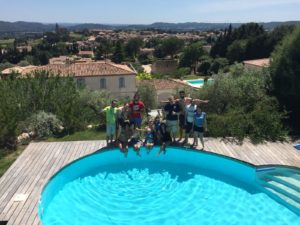 Clémence Lejeune, Communications Manager