Logic Design is first and foremost a team. Each month, we shine a light on a member of the #LogicTeam and introduce you to the people behind the scenes. Today, we present Jeanne Sibon, the Art Director of the agency.
Sitting on the terrace, under a blazing sun, our young Art Director briefly leaves aside her graphics tablet to share her career and experiences at the agency.
Jeanne is one of those people that's passionate about their profession and always gives the best of herself: packaging constraints are a real challenges, creative explorations excite and the proximity to brands give her the stimulus she needs. Basically, she's really into her graphic design which in turn nourishes her daily curiosity and thirst for learning.
Jeanne laughs when she tells me that this is not how she imagined her working life. "I originally dreamt of being a fighter pilot!". This idea stuck in her mind from a very young age because of her grandfather who was an airline pilot passing on his love for aeronautics and speed.
She discovered design somewhat by chance on the benches of the ECV following her baccalaureate and got a place there. "I like to explore, never do the same thing twice. I started drawing late, but I think deep down I have always had an artistic touch.".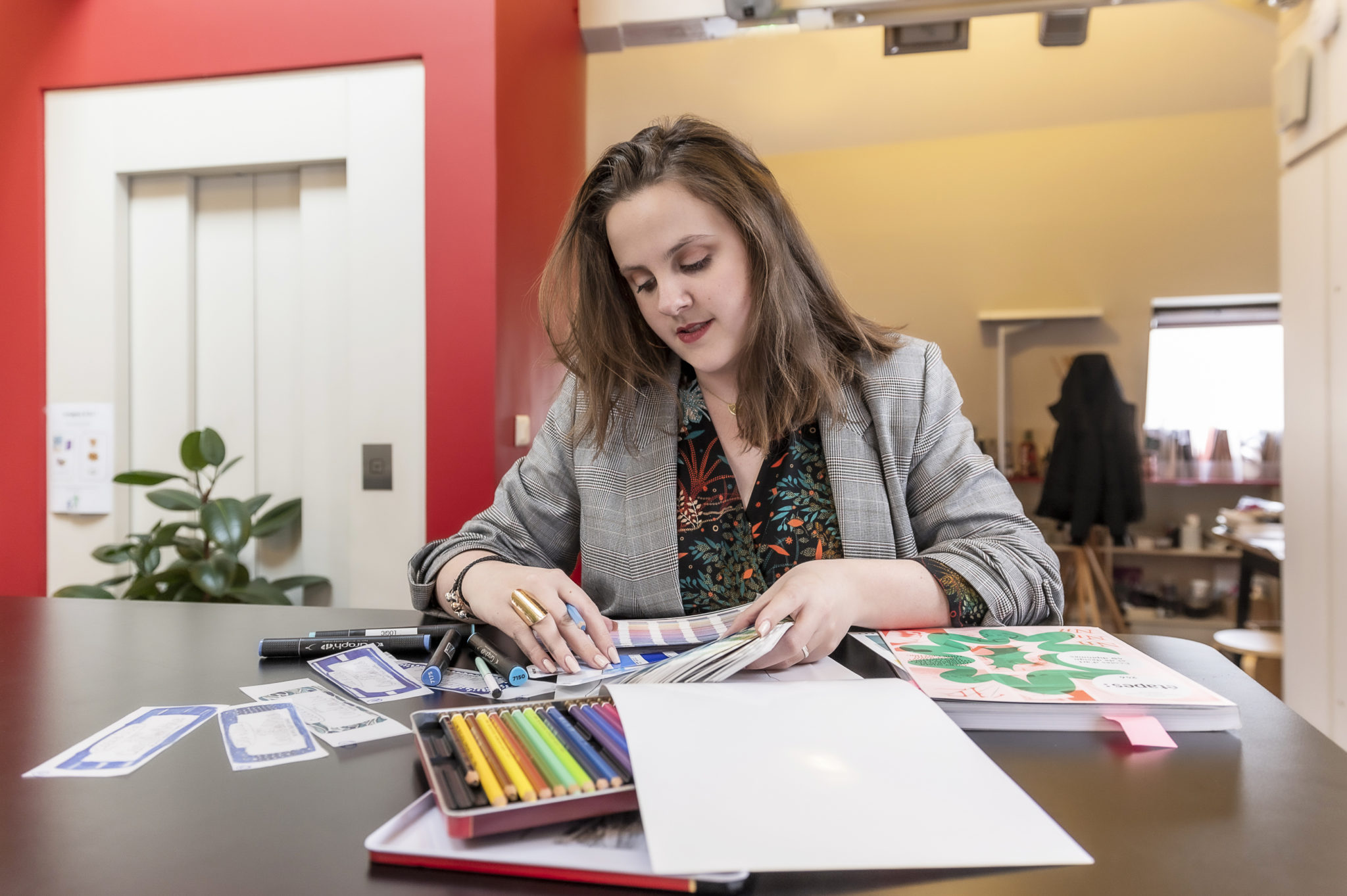 During her first year she draws  35h to 40h per week: painting, sketching outdoors, nudes … she learns to look, understand and analyses what she sees without a cognitive bias.
She also takes advantage of her studying years to familiarize herself with the agency world through internships at Black and Gold and Carré Basset.
With such a background, Jeanne was spotted and contacted by Delphine Lami, our Creative Director to join our teams. Jeanne has been on board for 2 years now.  And our young graphic designer has hit the road running and found her bearings at the agency.
"At school I was kind of shy but I opened up at Logic Design as juniors are given a chance here. From the start, I was given great projects to work on. In particular, I worked with Fabrice Renard, the Creative Director, on a limited edition for Vittel. This  collaboration was both rewarding and stimulating.".
Jeanne now works with major national and international brands. She knows her work is widely distributed and highly visible, which adds a healthy dose of adrenaline to her work!
"I feel like a kid when I see my work in stores and even my friends send me pictures sometimes! When I think that the products I designed are part of the everyday life in France it gives me a sense of purpose and a certain pride.". These powerful emotions drive her to continue her ascent!
Clémence Lejeune, Communication Manager