Times currently do prevent that, as we would rather have had a "face to face" conversation. But it is easy to work our way around that, and use some of the current digital tools. Antonio is always available to help with unforeseen events and is a person with "flow" or the ability to adapt, as our elders would have put it
Head of digital, he was born Brazilian and is now a European citizen. Antonio settled in Barcelona with his family at the age of 14, and that was when he pre-planned his academic future to best further his passion for creativity.
In the "Salesianos" School of Sarriá in Barcelona, his hunch was confirmed: "learning there was putting into practice my creativity and motivation, and it added to those a lot of strength".
He graduated in Graphic Design at the BAU, and became self-taught in everything of interest to him which fell under his eyes. He's remained curious, restless and with a constant hunger for learning, passionate about cinema, music and travel. And I would add a great co-worker working wholeheartedly and with passion.
His professional career is comprehensive; his first "serious" job was with Packart, the parent brand of Logic Design. "I met @Ferrán Esturgó in a talk that I gave and there was a immediate connection, I began to work with the team and I was able to put my knowledge into practice as well as learning a lot. Unfortunately due to family circumstances, I had to leave".
We all know that change is the only thing that does not change, and that it for the better. Antonio continued to widen his experience and learn new ways of thinking at Segarra – Dalmau, focusing on media and advertising. Then he continued at Mayúscula Brands, later landing at Bisgràfic working with a small and very creative team. His last expertise, before returning to Logic Design, was developed at Brandom.
I have asked Antonio why he chose the digital world: "I like it more than other fields, because as soon as brand steps into the digital world, it morphs into something else altogether, becoming something new that constantly changes. It is ephemeral, as we create it with a specific objective and with infinite versatility."
More than one year has passed since Antonio returned to Logic Design Barcelona. And these are some of the brands with which it has been able to develop its versatile capacity: @Solti with the Hope project, as well as with @Defimedica and @Finsa among others.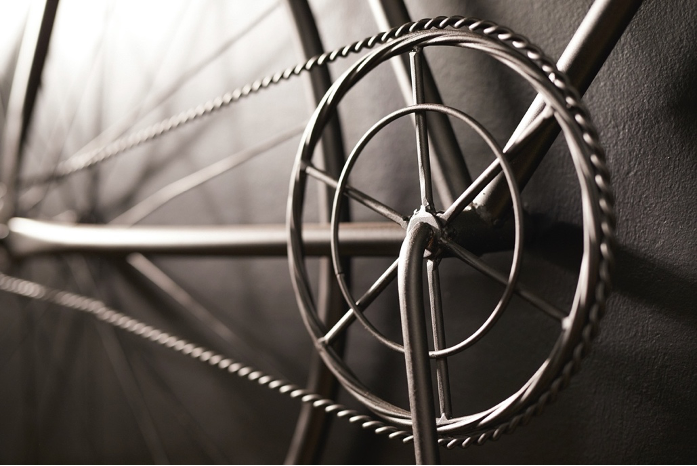 This year, in addition to blessing Logic Design Barcelona with his input, we have another wonderful reason to congratulate him! And that is his recent fatherhood. As his admired Don Draper would say in Mad Men: "whatever happens, every morning is a start over, so you must be fresh and ready to start the day."
Teresa González, Client Manager at Logic Design Barcelona