Logic Design is first and foremost a team. Each month, we will introduce a new member of the #LogicTeam for you to meet the people behind the scene… Today, we present Gwenola Le Ray, the International Business Developer of the agency.
"Its is so weird to talk about myself! I usually make people talk!"  
Here we are, with a cup of tea, chatting about her trips, her job, her interests… and it is with pleasure that I learn more about my new coworker. For a few weeks now, we have been sharing an office. I now can enjoy Gwenola's good vibes and her communicative energy on a daily basis. The walls are lined with inspiring quotes and she keeps trying to maintain in life 3 little plants – which, if I may, are not going too well!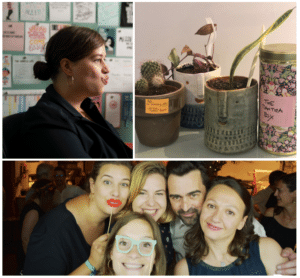 Gwen's first love is English. As a child, her dream was to go and live in New York.
6 years ago, she had the opportunity to make it come true. She opened an office there for a parisian design agency. She lived on the frenetic pace of the city that never sleeps for 2 years. "When you love brands and branding, it is very exciting to live in New York. It feels like you are at the center of the world's latest trends."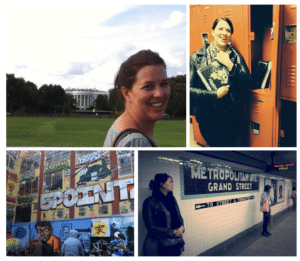 After that great adventure, she needs new challenges and joins Logic Design. "I immediately felt that Logic Design was driven by a more strategic brand vision than the competition, that's what I liked about it." As an account director, she worked for brands like Clusters, Extrême or Guigoz. After 4 years, she wanted to work on more international projects and joined the business development team. "I love teamwork, challenges and meeting people: this is the perfect job for me right now."
Gwenola Le Ray is a real asset for the Logic team. She started the "Learn & Lunch" gatherings and it is a great success. The idea was to create a moment at lunch break where everyone can share their interests with the rest of the team – and that goes from Pop Art to eco-conception to technology. around a meal. Curious and passionate, she is not afraid to push doors for new discoveries, following a mantra pinned to the wall: "great things never came from comfort zones".
Clémence Lejeune
Communications Manager