That morning, the weather is beautiful in Boulogne. We enjoy a bowl of muesli and strawberries on the agency terrass and we start chatting, skipping from one thing to the other without any complex. From her scientific baccalauréat and her passion for chemistry to her love for the sea despite the shipwreck she escaped, from her Instagram account she created on the spur of the moment to the job she has been doing for more than a year at Logic Design. Then, we talked about handball, deserted islands, jewelry making and overall pastry and baking!
Sephora is a passionate woman with innumerable facets. She is a project manager in Alice and Audrey's team. At the agency, she repeated that at least three times, she is having "lots of fun". Because she creates and deals with concrete projects but mostly because she works on food projects. Between her and food, the love story has not started yesterday! "My father owns a restaurant. I used to help him often. At home, we had an entire shelf dedicated to cook books. It is part of my life, it has always been there."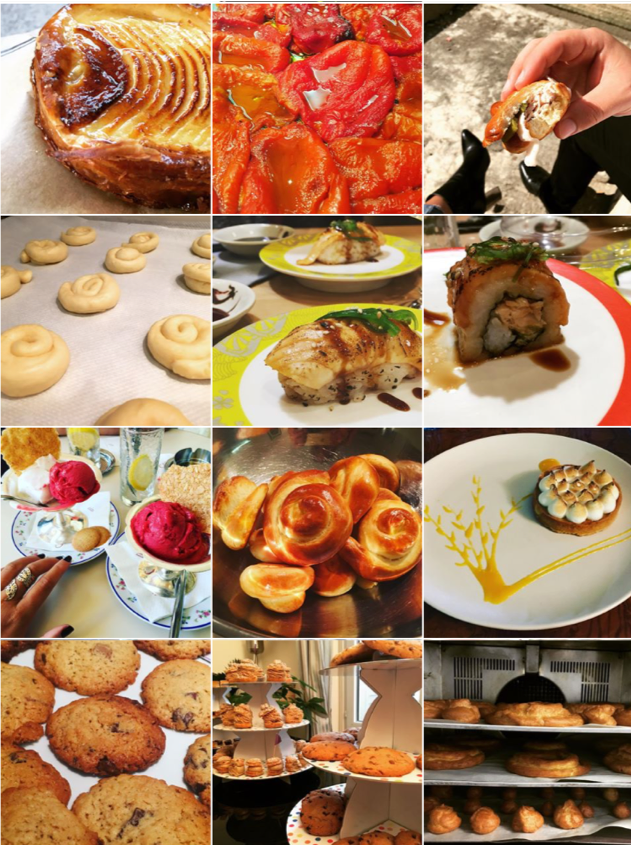 It has been forever that she loves to create things: mixing two or three ingredients and see the result. Keep the same ingredients, change the technique and discover a totally different result. Thanks to the numerous baking trainings she took, she progressively developed her technique with great pastry chefs: Ladurée, Lenôtre or Guy Martin's Michelin-starred restaurant. While still studying in Neoma Business School, she joins a gastronomy association and writes her final thesis on the democratisation of high class pastry: "From the moment I entered school, I understood that my passion and my future job were compatible.".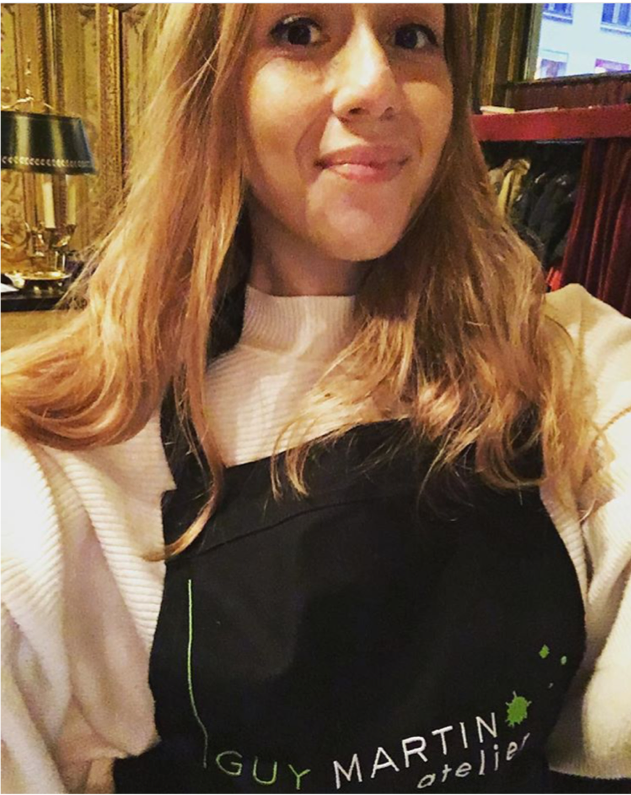 I chose that moment to ask the question I had been willing to ask for a while: "Why did not you open your own restaurant or your bakery?". Of course the idea crossed her mind more than once but what she loves above all is conceptualise and create: "Actually, I do not have a trader's mind, I prefer analysis, strategic thinking and marketing.".
That is how she joins the marketing team of the Maison Kaviari (luxure fishery products). There, she meets iconic chefs, gastronomic journalists and well-known foodies: "It was an amazing experience, a culinary parenthesis you can only live once."
While listening to her, I realize that what strikes the most with Sephora is her passion and determination for the projects she gets involved in. She knows it, nothing happens by accident: "When you are passionate about something and you give everything you have, you get what you reap what you sow".
Clémence Lejeune, communications manager